Your Wish Has Been Granted - Cellad Eatery is open for Dine-In !! Unlimited Buffet - Limited Time Special Rates !
September 01st 2020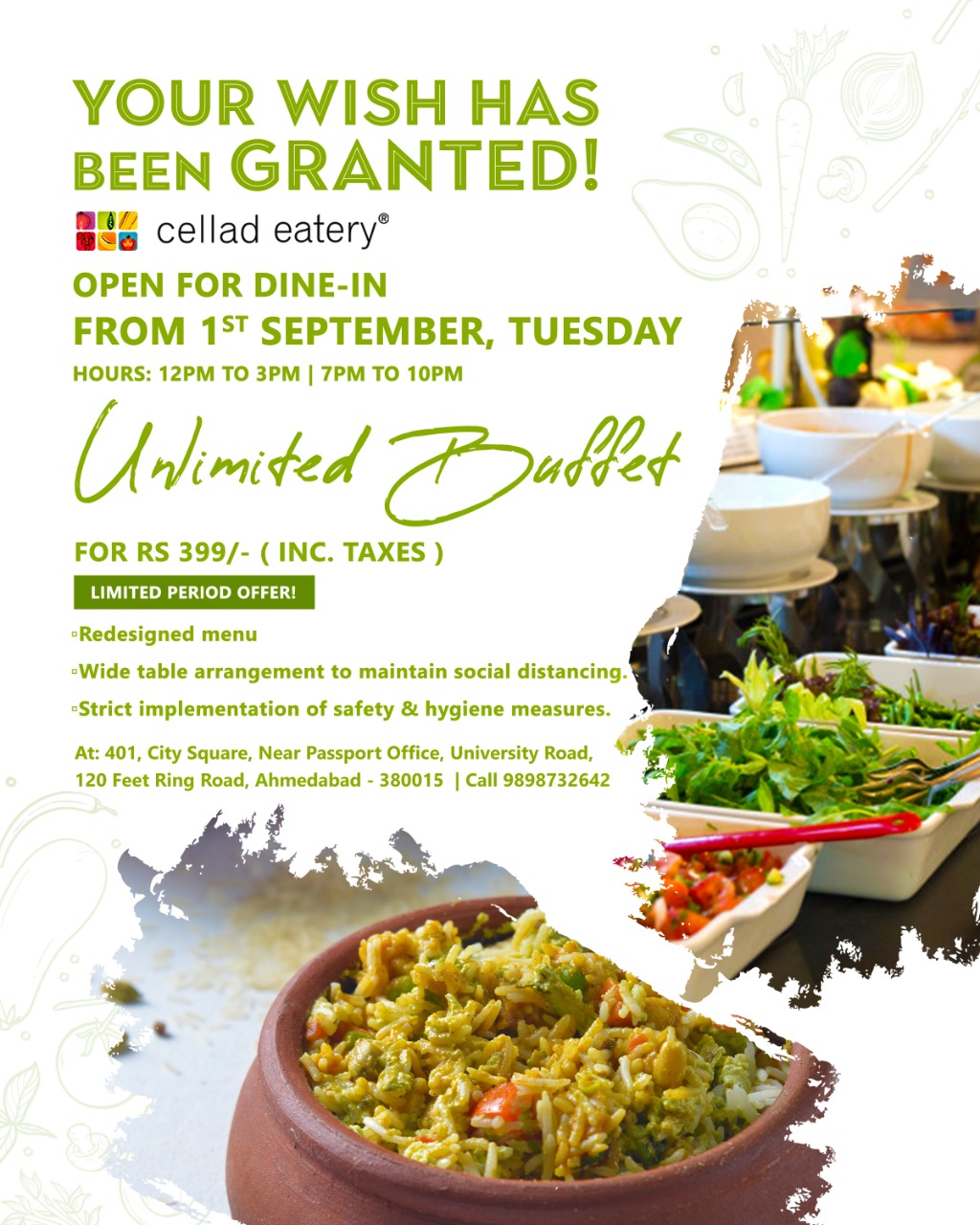 From September 1 - TODAY, we welcome you at Cellad Eatery for Dine in services ! Our Unlimited Buffet is back !

Enjoy the same healthy taste in even more healthy and safe environment. We follow all the precautions strictly.

Do not miss the limited period offer !